Hope that you and your family are all safe and well. We would like to take this opportunity to wish you Selamat Hari Raya 'Aidilfitri. May Allah Jalla Jalaluh accept all our good deeds and include us all among the Fa'izin (victorious) and Maqbulin (those whose deeds are accepted). It felt like it was just yesterday we started fasting on the first of Ramadan and today it is already the fourth of Syawal. Before we know it, we will be meeting Zulhijjah, the month in which we celebrate piety and sacrifice. 
Alhamdulillah, we are pleased to announce that we are ready to receive orders for Qurban 2022. We seek assistance from Allah 'Aza Wajal in ensuring that this responsibility entrusted upon us will be carried out to the best of our ability.
The prices for Qurban in Indonesia and Africa have been confirmed and we will update our website (https://Qurban.sg) with other countries as soon as their prices have been confirmed too. Do refer to the following posters for details.
Secure your Qurban order early to avoid disappointment.
Walk-In Payment At Sales Office Now Available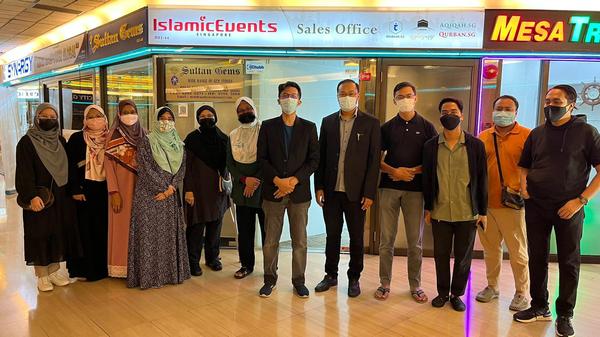 In meeting the needs of those who prefer to walk in for Qurban registration, we now have a sales office in the heart of Kampong Glam, the iconic, Golden Landmark. Here, we accept cash, cheque, PayNow, VISA or Mastercard for your convenience. We look forward to serve you at our newly opened sales office. Here are the details:
390 Victoria St
#03-44 Golden Landmark
Singapore 188061
Walk In:
(Mon – Fri) 9am to 5pm
Appointment Required:
(Mon – Fri) 5pm to 8pm
(Sat) 9am to 1pm
Closed:
Sun and PH
To book an appointment, press the button below.