Hope that you and your family are all safe and well. At Khidmah.SG, we have always believe in providing solutions to meet the ever-changing needs of our clients and customers. Maintaining and cleaning up the graves can be a tough job especially when we are just unable to schedule a visit to the grave due to a busy lifestyle.
Let us help you perform this arduous task.
For a limited time only, we are offering a One Off Clean Up Promo that is valid till 24 April 2022 or earlier as we will close registration once it has reached maximum capacity.
Take a look at some examples of the graves that we have cleaned: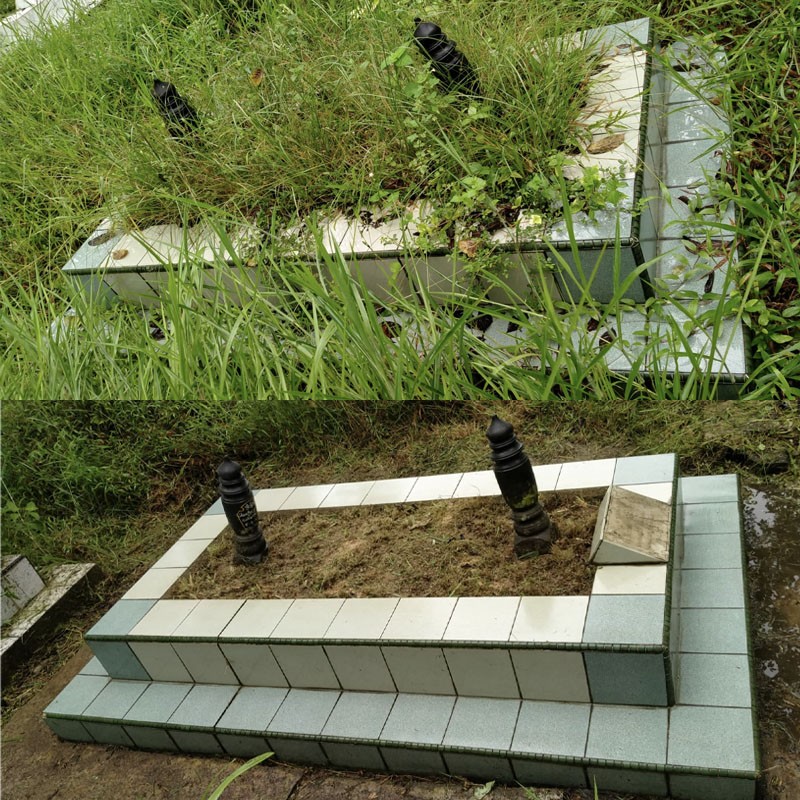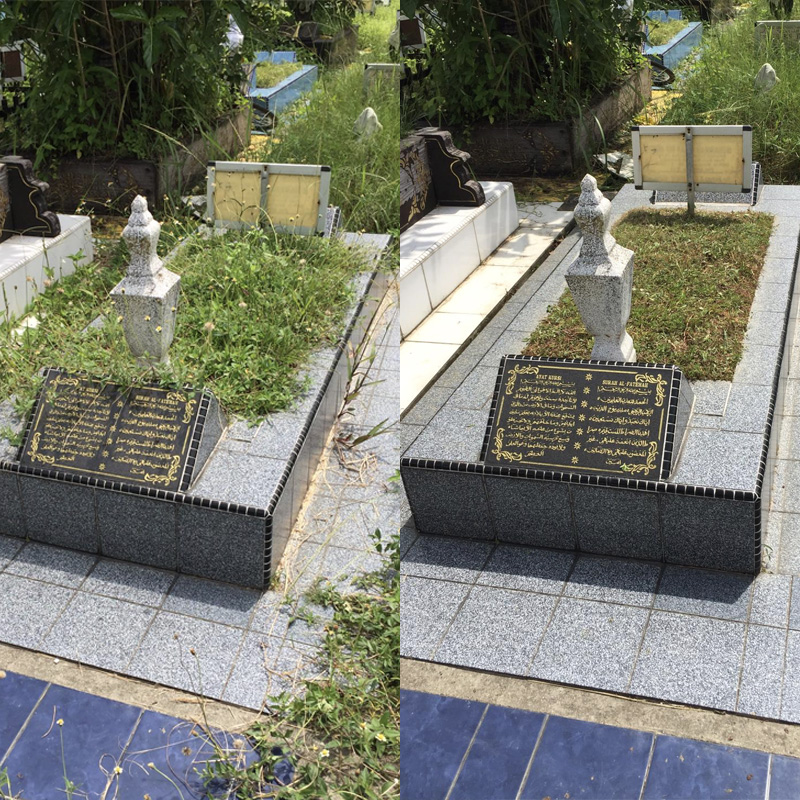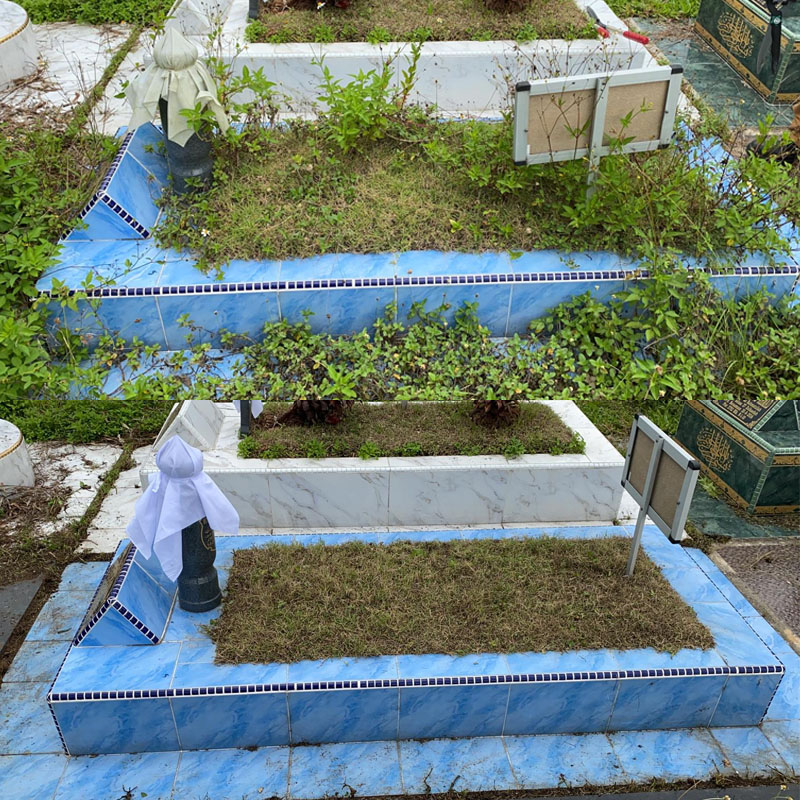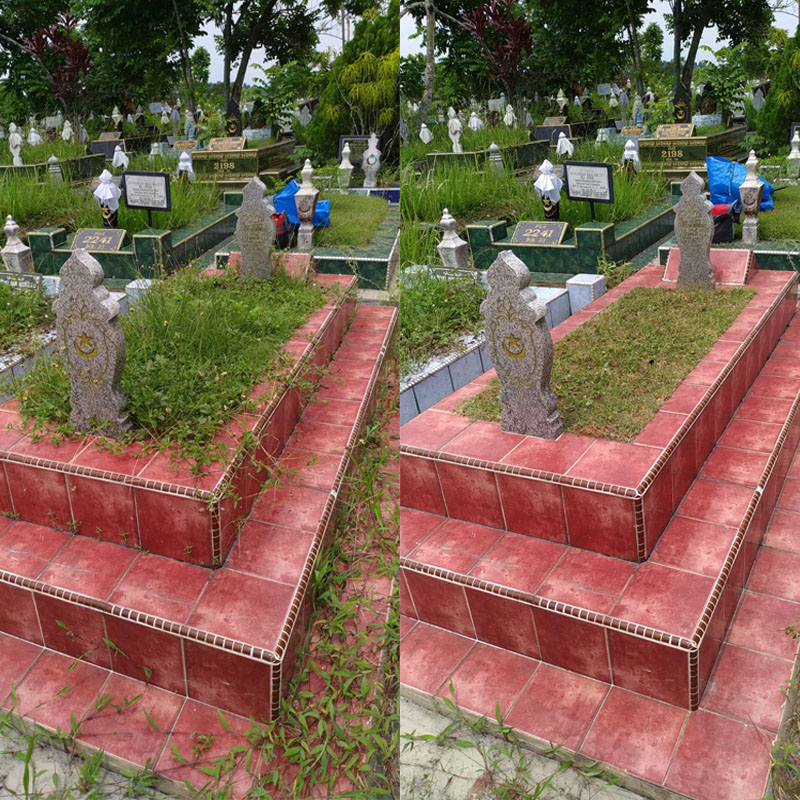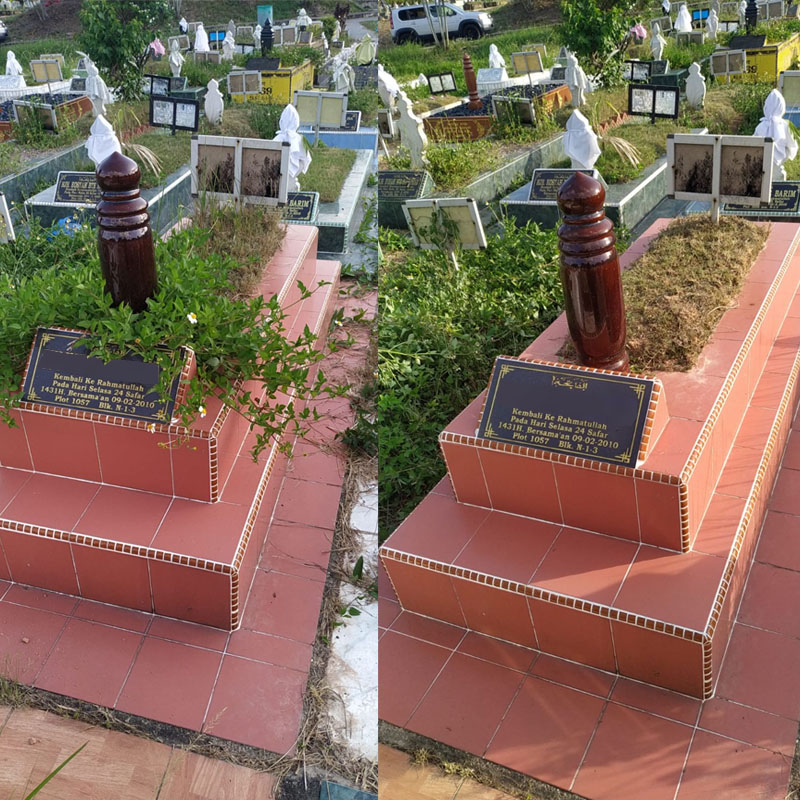 Here's what our clients said about our service: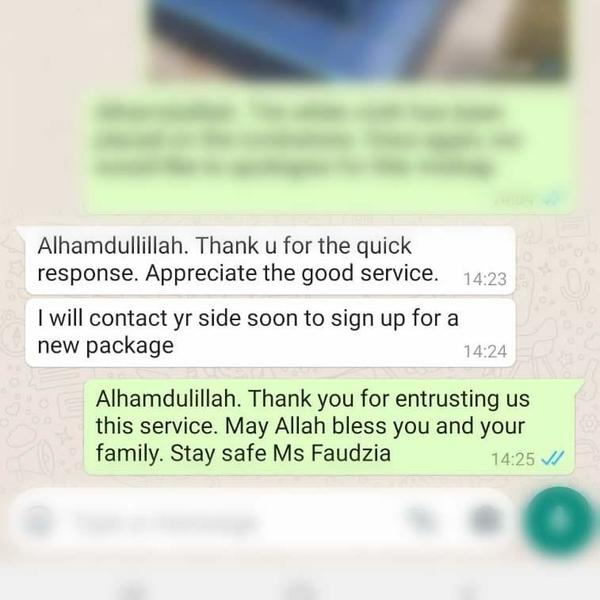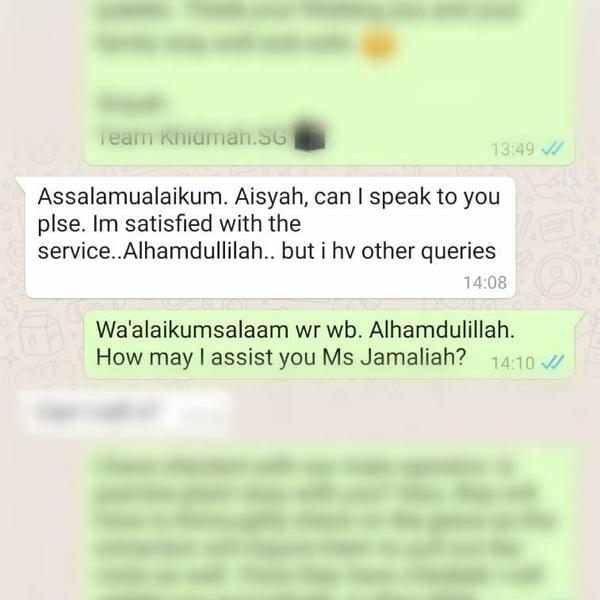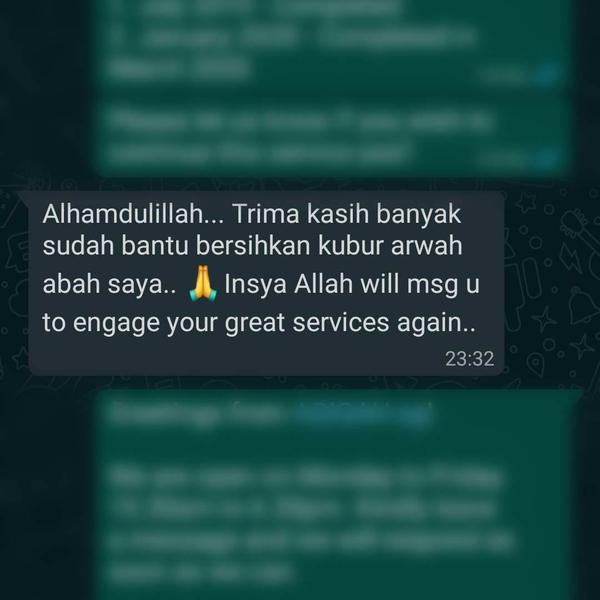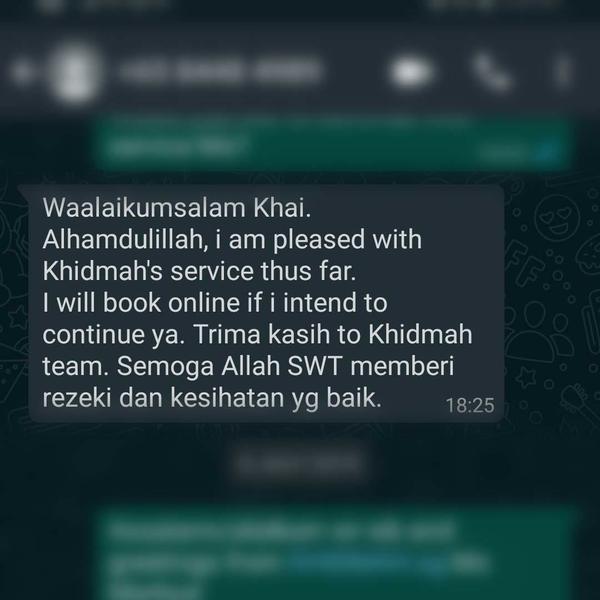 Don't miss out on this promotional price. Press this button to Register Now. 
Aqiqah Carried Out In January 2022 🐐
| | | |
| --- | --- | --- |
| Date | Name for Aqiqah | Location |
| 1/1/22 | Aleena Binte Muhammad Jasir | Kenya |
| 2/1/22 | Muhammad Nabil bin Lukmanul Hakim | Semarang |
| 2/1/22 | Ayden Syahien Bin Safiuddin | Kenya |
| 2/1/22 | Sharmin binte Aidil Farhan | Banyuwangi |
| 4/1/22 | Yusuf Iman Bin Muhamad Affendy | Semarang |
| 4/1/22 | Muhammad Dayyan Qalish Bin Muhammad Taufek | Banyuwangi |
| 5/1/22 | Aadila Humaira bte Hilmi | Semarang |
| 5/1/22 | Rumi Hanif Bin Muhammad Ridhwan | Kenya |
| 7/1/22 | Yusuf Ali Sohaib Hussain | Semarang |
| 7/1/22 | Nyla Nur Syafirah Bte Luqman Haziq | Kenya |
| 8/1/22 | Inayra Haniyyah | Kenya |
| 10/1/22 | Safwan Uwais Muhammed Arshad | Kenya |
| 10/1/22 | Bayu Ra'uf Bin Amat Khayrul | Banyuwangi |
| 14/1/22 | Faris Family (Sadaqa) | Semarang |
| 14/1/22 | Azhan Asjuan Bin Aszhar Asjuan | Banyuwangi |
| 15/1/22 | Muhammad Nawfal bin Mohammad Hilmi | Kenya |
| 18/1/22 | Nour Syifaa Binte Irwan Iskandar | Semarang |
| 18/1/22 | Nabil Ilyas Bin Muhammad Haziq | Semarang |
| 18/1/22 | Muhammad Mikael Bin Mohamed Shahrizal | Kenya |
| 18/1/22 | Arya Zakiyyah Fihri Binte Ayatollah Khomeini | Kenya |
| 18/1/22 | Afza Zahidah Fihri Binte Ayatollah Khomeini | Kenya |
| 20/1/22 | Mu'az Iman Bin Khairul Hazwan | Banyuwangi |
| 22/1/22 | Tuan Mohammed Rayyan Rahim | Banyuwangi |
| 24/1/22 | Hamzah Bin Muhammad Syafiqin | Semarang |
| 24/1/22 | Uwais Al-Haqq Bin Mohamad Shaiful | Banyuwangi |
| 25/1/22 | Natalia binte Muhammad Tarmidzi | Semarang |
| 25/1/22 | Ikhsan Nael Bin Muhammad Yusri Rahmat | Banyuwangi |
| 25/1/22 | Maryam Binte Muhamad Firdaus | Banyuwangi |
| 26/1/22 | Noor Laila Dalilah Binte Muhammad Waliyuddin | Banyuwangi |
| 29/1/22 | Adlea Binti Mohamed Fuad | Semarang |
| 30/1/22 | Nu'man Wafiy Bin Muhammad Zaki | Kenya |
| 30/1/22 | Nurin Wafaa Binte Muhammad Zaki | Kenya |
| 30/1/22 | Insyirah binte Mohamed Hidayat | Banyuwangi |
| 31/1/22 | Aalia Binte Haidhar | Semarang |
| 31/1/22 | Luth Nasif Bin Muhammad Nasrullah | Banyuwangi |
| 31/1/22 | Umair Bamadhaj Bin Hairul Hafeez Bamadhaj | Banyuwangi |