We hope you are having a safe and meaningful Ramadan so far. There are still 9 nights left for us to immerse ourselves in Ibadah with hope that Allah Ta'ala accept our sincere servitude. Khidmah.SG will be temporarily closed between 10 to 16 May and will resume operations on the 17 May. We take this opportunity to wish everyone Ramadan Mubarak and may Allah 'Azza wa Jalla allow us to meet Ramadan again next year.
We have recently launched our Qurban 2021 packages. Some packages from countries like Myanmar are still not available yet though due to the ongoing political situation. We seek help from Allah Subhanah to bless the country with peace and stability soon. Amin.
To view the Qurban packages which are available, simply press the menu icon at the top right hand corner of the site https://qurban.sg/. IslamicEvents Members are entitled to a 10% discount of all packages simply by entering the promo code 'MEMBER' during checkout. Those with sufficient points can also use them to redeem the packages after logging into their Membership Dashboard in this link https://membership.islamicevents.sg/. We will be sending an email to all those who qualify for these perks soon.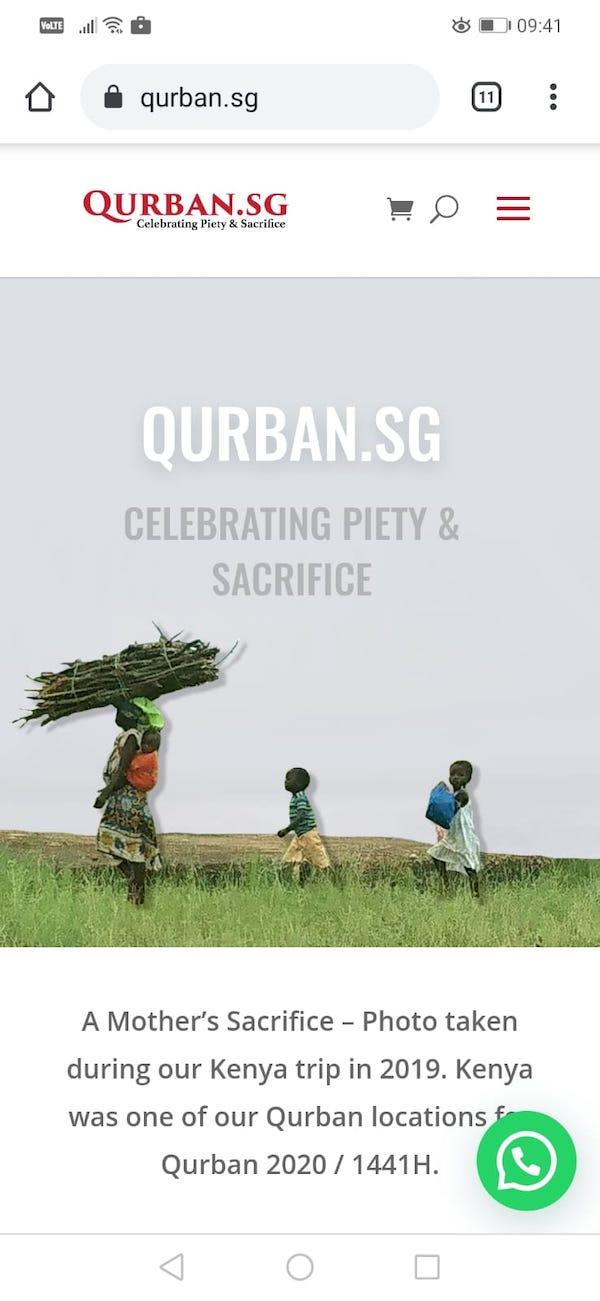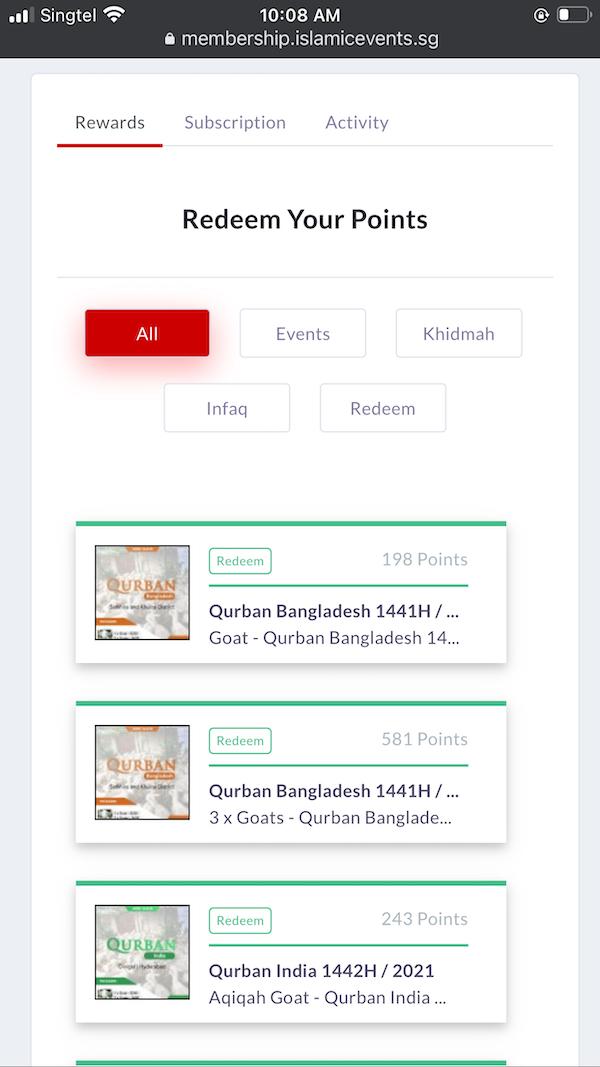 Alhamdulillah, we have managed to collect contributions as many as 13 sheep which have already been slaughtered, its meat cooked and distributed to our brothers and sisters in Kecamatan Giri, Kabupaten Banyuwangi, East Java, Indonesia. The closing date for this campaign is this Wednesday 5 May for those who still wish to contribute. Below are some pictures of the recipients having their Iftar benefitting from your generous and selfless contributions.