Have you ever thought of going to Africa? It has never crossed my mind. Most people would dream of visiting the Alps in Switzerland or wonder at the sceneries of the rock formations from a hot air balloon in Cappadocia, Turkey. When the opportunity came in 2019 for us to travel to Kenya to do the groundwork for our Aqiqah and Qurban projects, issues like health and safety started to cloud the mind. My first impression of Kenya is desert miles and miles long as far as the eye could see with no slightest sign of civilization in sight. Well, that's partly true but not all parts of Kenya are like that. The place where we went had surprisingly lots of greenery just like the image above.
We visited places like orphanage and schools where intended recipients of the Qurban and Aqiqah meat had been identified.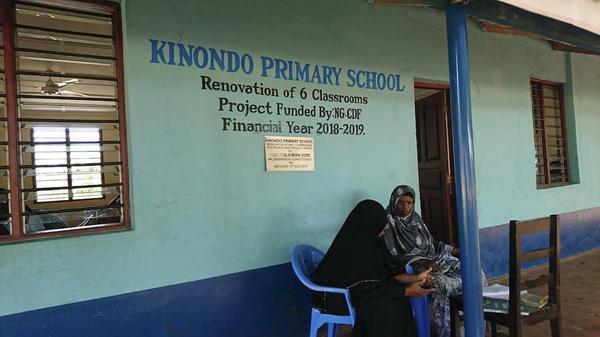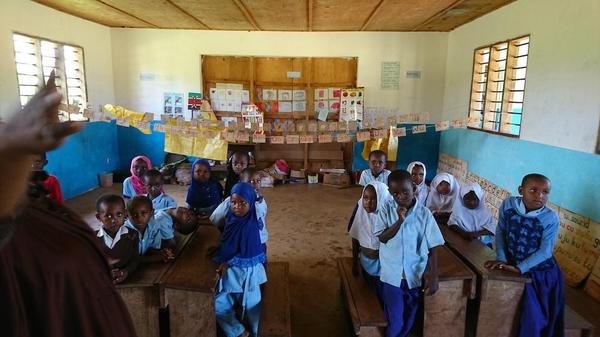 The visit to Kinondo Primary School affected me quite emotionally as I was immediately reminded of my two young children at home. The sight of the conditions these kids were in made me realize how fortunate and blessed our children are. One of books they were using had torn corners and only their teachers knew how many times the book have been passed down from one student to another. I came to realize that our brothers and sisters who are less well-off in Africa and other parts of the world don't need our sympathy.
Rather, we should be ones having the sense of responsibility towards them since we are blessed with comfort and a decent means of living. A responsibility that will make us question, "How can I sleep soundly at night knowing someone some where in the world might be sleeping on an empty stomach?" We can't change the world but we can seize the opportunity that allow us to connect with our brothers and sisters in different parts of the world, letting them know that we care, through Qurban. This year, Qurban.SG is offering Qurban packages in Kibuku, Uganda. Press the button below to learn more.
This year, the Hajj and Umrah Ministry of Saudi Arabia has said that it will go ahead with Hajj this year allowing only 60,000 pilgrims subjected to strict regulations and rules:
1. People under the age of 18 and above 60 years won't be eligible
2. Pilgrims must have completed both doses of covid vaccine before starting for Hajj and pilgrims of foreign origin should have taken Saudi approved vaccines.
3. A negative PCR test conducted 40 hours before dispatching to the area of pilgrimage in Saudi-approved laboratories is another condition announced by Riyadh.
4. Hajj pilgrimage should be done by following strict health protocols and guidelines.
5. The pilgrim shouldn't have a history of sickness or hospitalization prior 6 months from the date of travel
Source: https://www.news18.com/news/india/hajj-2021-terms-and-conditions-for-hajj-pilgrims-3779741.html
As such, we will be offering 2021 Hajj Badal package at $1,380 which comes with a Certificate of Hajj Badal and 5L Zam Zam Holy Water delivered to address submitted during registration. A copy of Al Quran Al Karim will also be donated upon the name submitted for Hajj Badal. Hajj Badal is the term used for performing Hajj on behalf of others who are not physically fit due to critical illness or have passed on.
Press the poster or the button below for more information.