February is here! Fast isn't it?! Alhamdulillah. We hope that the start of your 2021 has been wonderful for all.
Today, we shall talk about a topic that will concern an expecting father or mother – Naming of a Child. During pregnancy, it is common to see an expectant mother searching for names. Other than finding a name that sounds pleasant to the ear, they would want to understand the meaning of the desired name. It is a very interesting phase indeed. It is even more interesting to discover the meaning of our own names and even our loved ones. A question commonly asked by the elders after hearing the intended names for their grandchildren is "What is the meaning of it? Why is it so long?"
We've put together a blog post that addresses this topic and you can read it by pressing this button below.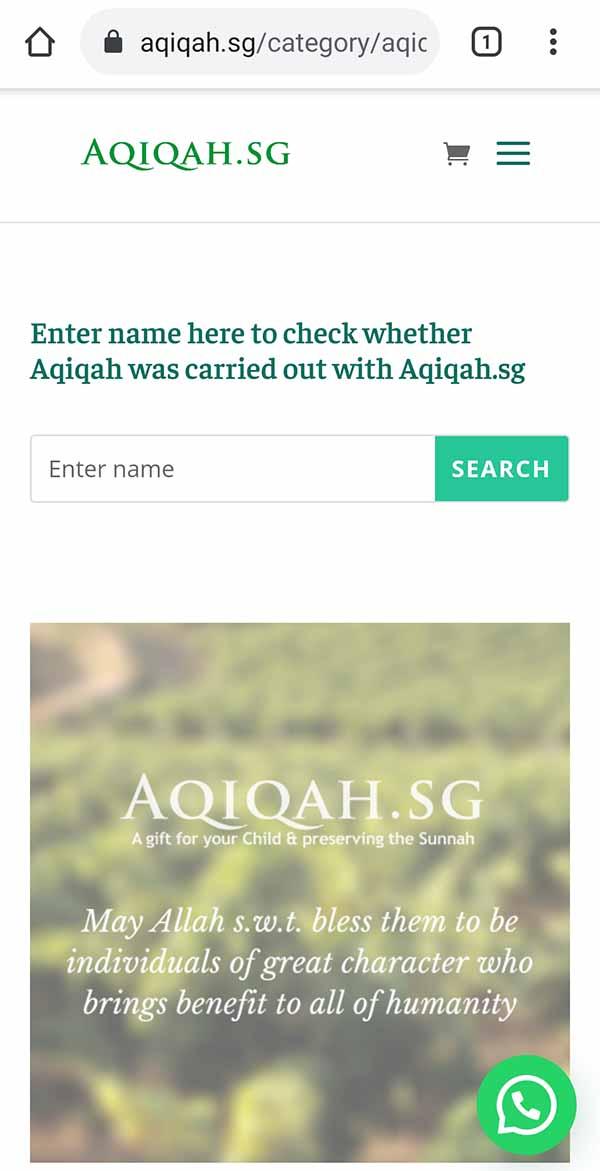 We've collated all the names of babies whose parents have entrusted us to carry out the Ibadah Aqiqah for them since 2014. All 3693 of them, and counting! There were many times we've encountered parents mostly from the older generations, saying they just could not remember whether they've done Aqiqah for their child. This search tool we've made available in our Aqiqah website allows parents to enter the name of their child to see whether their Aqiqah was carried out with Aqiqah.SG.
You'll be able to notice the trend of how some names like 'Mika' and 'Nur' returned more search results and are more popular than others. You can try it out here!
#AqiqahsgRomper January 2021 Winner
Speaking of names, we are glad and pleased to be announcing the winner of our monthly #AqiqahsgRomper challenge. Throughout this campaign, we have been sending our Aqiqah clients limited edition Baby Rompers which is included in their mail package together with the Certificate of Aqiqah. We then invite them to upload a picture of their baby donning the rompers to stand a chance of winning $50 FairPrice vouchers.
We are also just as excited to share that we are in the midst of producing the second batch of the Baby Rompers with a fresh new design. This is definitely something for us all to look forward to after seeing as many as 20 babies donning our first design which you can view them by visiting this link #AqiqahsgRomper.
And the winner of #AqiqahsgRomper Challenge for the month of January 2021 goes to… Mayesha Rose! Congratulations 😁🥳👏
Anyone You Know Are Expecting?